Can You Take On An Extra 1-3
Chiropractic Patient Leads Per Month?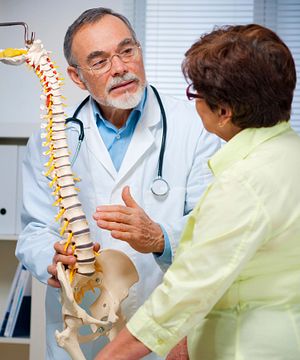 Get an additional 1-3 new patient leads per month on autopilot
Increase your search engine rankings for more online exposure
Done-for-you marketing content you can repurpose for your social media
Less than $1.00 per day!
---
We Have Patients Looking For Your Practice...
Let's Help Connect Them To You
Learn how the Spine-health Verified Chiropractor program works in the video below:
Trusted By Industry Experts
We're delighted to be trusted enough to have received 31 different awards and recognitions by leading industry experts, including:
Inc 5000 Fastest Growing Companies, 2013
Health Care Standard of Excellence, 2012
Web Health Award (Gold), 2012
Davey Award (Silver), 2011
Medical Standard of Excellence, 2009
eHealthcare Leadership Award, 2009
Forbes Best of the Net (Gold), 2009
WEGO Health Recommended Resource
Media411.com Medical Website Award
Healingwell.com Editor's Choice Award
7 Great Reasons To Get Started Today
Reason #1:
Free Patients
The average chiropractic patient is worth $65 for the first visit alone.
That's more than what you'll pay for an entire month in our program.
Plus you'll keep that person as a client, and all "extra" new patients are free!
(Our average Verified Chiropractor receives 1-3 new patient leads per month)
Reason #2:
It's Effortless
Once you register and create your profile, there is nothing else for you to do.
We receive over 2,600,000 (2.6 million) visitors per month. These are patients looking for chiropractors.
We refer them straight to your practice so there is nothing you have to do. Just register and start receiving new clients.
Reason #3:
Risk-Free and Great ROI
Becoming Spine-health Verified costs just $29.95 per month or $295 per year.
Just one new patient per month gives you an immediate return on your investment (ROI). Plus you then keep them as a client for continued revenue.
On average, chiropractors in our program get 1-3 new patient leads per month.
Plus, there are no contracts. No obligations. You can cancel at any time. And you're backed by our 30-day 100% money-back guarantee to make sure you're fully satisfied.
Reason #4:
Done-For-You Newsletter
Sending monthly newsletters help increase how often patients come back in for appointments.
This professionally designed marketing and patient education tool saves you $35 - $75 per month alone.
Plus, you can use our award-winning doctor approved, chiropractor-friendly content to build your reputation as an expert in spine care for enhanced credibility and trust in your local area.
Reason #5:
More Website Traffic
The Spine-health Verified Chiropractor program strengthens your visibility on the Internet in two ways:
1) Your unique profile is search-engine friendly and may rank highly when people search for your business.
2) By having information and a link back to your site, you gain valuable backlinks which boost your rankings in the search engines.
This gets you more visitors, more patient leads, and more exposure in your marketplace.
Reason #6:
Weekly Facebook Posts
Plus, we've recently added a new way for you to improve your social media results.
You'll also get a weekly Facebook Status Newsletter to post chiropractic-friendly status posts to Facebook, along with content from the monthly co-branded patient newsletter. More, you'll have complete access to Spine-health.com where there are hundreds of articles at your disposal for use.
Click here to request more information.
Honest Reviews and Success Stories
We have Spine-health Verified Chiropractors from all over the United States, Canada, and the world raving about the unique value they get from being affiliated with Spine-health. Below is a small fraction of the amazing stories we've received...
Fantastic ROI

"My Spine-health doctor profile generates continuous quality exposures for my practice.
Each month about 250 prospects visit my profile and I'm contacted by anywhere from five to 15 interested patients.
What a fantastic return on such an affordable program!"
Mark Yezak, D.C.
The Woodlands, TX
Customer Since 2007

"I've been a Spine-health Verified Chiropractor since 2007. It's important for chiropractors to be affiliated with a trusted, authority site like Spine-health.com, which has high credibility, high volume traffic, and a large amount of fantastic chiropractic content.
As far as I am concerned, Spine-health is the leading resource for spine related information and for prospective patients to locate pre-screened providers. I highly recommend them."
Eben Davis, D.C.
San Francisco, CA
Converting 55% - 66%

"Of the prospective patients that were directed to me through Spine-health, between 50-66% usually convert to patients for the practice.
We also heavily utilize Spine-health's patient newsletters. I send out one approximately every other month to my patients via email.
Of course, the added benefit of new patients coming to the practice is really a big bonus!"
Robert DiDomenico, D.C.
Chicago, IL
Start Today For Less Than
$1.00 Per Day!
The average coffee at Starbucks costs $2.10 plus tax.
You wouldn't think twice about paying a few bucks for a coffee. Even though it does nothing for you except stain your teeth.
The Spine-health Verified Chiropractor program gives you active, paying patients...saves you time...increases your exposure in the marketplace...adds credibility to your company...and gives you professionally written content you can repurpose as your own...for less than a cup of coffee per day.
To get started it's just $29.95 per month or $295 for a yearly subscription. That's less than $1.00 per day to grow your business without any additional effort!
To get started, please click the "Register Here' button below.
Here's How To Get Started Fast
Step #1: Click the "REGISTER HERE" button below to begin filling out your information.
Step #2: Spine-health.com will verify your DC license is in good-standing and process payment.
Step #3: Your basic doctor profile goes live right away.
Step #4: You'll be given a form to complete your Spine-health profile. Once you finish this form, our team will finalize your profile, for free.
Click here to request more information.
Not Quite Ready?
If you would like more information about becoming a Spine-health Verified Chiropractor, please click here now and we will conduct a free local traffic report and analysis via Google Analytics for your business to see if this would be right for you. Or reach our Chiropractic Team at 1 (224) 804-6124.
We are also happy to send you a free sample newsletter and any other information that will help you.
One of our support staff will also follow up with you to answer questions or comments you may have.